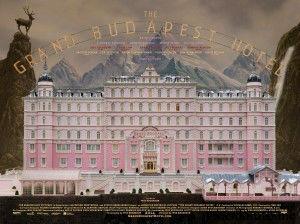 The Grand Budapest Hotel is a well scripted, hilarious comedy from Wes Anderson. The story is simple, but the effective screenplay makes the movie work. The narration is brilliant. Acting is spot on, with Ralph Fiennes putting up and exceptional performance. Music by Alexandre Desplat is subtle, and cinematography by Robert Yeoman is brilliant.
Is it worth your time and money??: Overall, it's a brilliant fun film, and a joy ride. I'd suggest you give this a watch!
Worth mention: The swift screenplay, and some smart acting from Fiennes and his accomplice, Tony Revolori.
Acting: 9/10
Story-Screenplay-Direction: 8.5/10
Technical Aspects: 8/10
Verdict: 8.5/10