Place: Dhaba 49
Location: 49 Chippenham Rd
Cuisine: Indian
Meal: Take-away
On: Tuesday, 28 June 2022
Dhaba 49 happens to be the closest Indian restaurant to our place, but we never, for whatever reason had the opportunity to dine in here over the last four months we've lived in London. However, come last Tuesday, utilizing Just Eat's Cheeky Tuesday offer, we ordered a Paneer Butter Masala, a couple of Butter Naan, and a Pilau Rice.
Though the place is about 500 meters away from our house, it took about an hour for the order to be delivered. (I actually cancelled an order a while ago cos it said the estimated delivery time was about 90 minutes).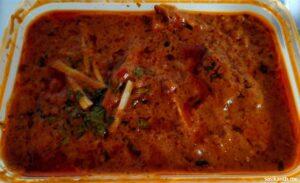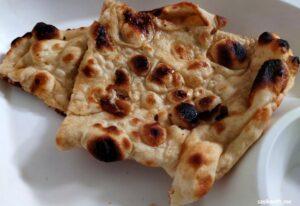 The Paneer Butter masala (PBM) had too much ginger and was a little too tomatoey for my liking. The paneer however was fresh, so we managed to empty the box. The Butter Naan could have done with some more butter.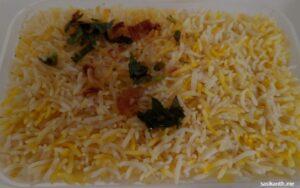 The Pilau rice was decent, but again, like with almost every Indian restaurant in London, bland. I wish people added a little more salt while cooking the rice, or at last after. The rice, also, was too oily.
Overall, a mediocre meal. I read good reviews about this place online but maybe because of my expectations, was disappointed. PBM is the basic Indian dish for any vegetarian, and according to me, it tells you how good or bad a restaurant is; if you can't get your PBM right, you can't get anything right! While Dhaba 49's PBM wasn't totally bad, there is room for improvement. Also, the hour waiting time is a bit too much especially when they are so close by.
I'd definitely dine at this place sometime soon, once my extended family comes by. Until then…
Food: 7/10
Service: N/A
Ambiance: N/A
Meal for 2: £16.50 (offer)
Verdict: 7/10