Place: Ananda Bhavan
Location: 240 High St N, East Ham
Cuisine: Indian
Meal: Dinner (with amma, wifey, and our lil one)
On: Saturday, 23 July 2022
After a visit to the East Ham temple on the first weekend that amma (mom) was here in London, we were looking for viable dinner options. There was Adyar Ananda Bhavan right next to the temple, but for some strange reason, we decided to try this Ananda Bhavan opposite the temple. Soon we realized that this was a big mistake!
The restaurant is small and spacious, and we settled down at a table for four near the entrance. The menu was quite decent and we more or less decided on what we were going to have, but no one came to take our order for a long long time. And when they finally did, they said most of the stuff was unavailable; they didn't have Thalis, no noodles, no tandoori items. After a long hustle, we finally ordered a portion of Veg. Spring Rolls as starters, an Onion Rava dosa for amma, Poori for the lil one, Veg. Kofta and a couple of Parotta for us.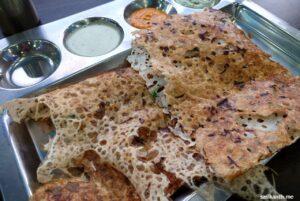 The Dosa was served in about 10 minutes without any sambar (which was eventually served after another 5 minutes when we asked for it). The dosa was cold, and portions of it were undercooked. I wanted to call the waiter and return it but amma was so hungry that she decided to eat it the way it was.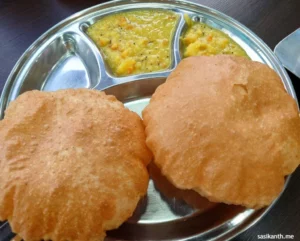 The Poori was served next alongside some aloo korma (no chutney). While the poori was alright, the aloo korma was very bland.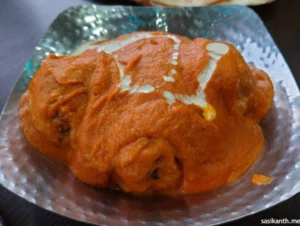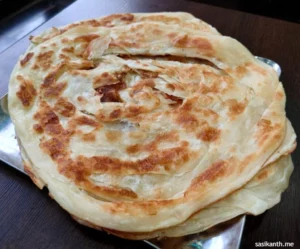 A few moments later, the Kofta and Parotta were served. These looked palatable, but unfortunately, didn't taste great. While the kofta balls were decent, the gravy was undercooked and this meant that we could taste the tomato. Again, we were so hungry that we decided to eat it without any complaints. Thankfully, the parotta was flaky and good.
The Spring Rolls, which we ordered as starters, were served almost at the end of the meal, and they tasted terrible. Looks like they just bought a packet of frozen ones after we ordered for them. We couldn't even eat a couple of them.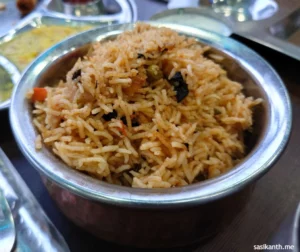 Given that the parottas didn't fill our tummies, we decided to order a Veg. Biryani, which was served soon. This turned out to be decent with a lot of masala, but wish they added more vegetables.
Overall, a bad meal. But for the Biryani and Parotta, nothing else was worth mentioning. While the ambience was alight, the service was pathetic which made our experience even more miserable. I definitely wouldn't recommend this place even for their South-Indian offerings.
Food: 5/10
Service: 5/10
Ambiance: 7.5/10
Meal for 4: £26.43
Verdict: 5.5/10