Place: Moti Mahal Delux Tandoori Trail
Location: Sun Tower, Hitech City
Cuisine: Indian
Meal: Lunch (with a friend)
My friend wanted to try Moti Mahal in Hitech City, which boasts to be the inventor of Butter Chicken, Tandoori Chicken and Dal Makhni. Forget the chicken, didn't people eat Dal Makhni before 1920? Hmmm. Anyways, we walked in to the restaurant a little after noon to find the place pretty much packed. The ambiance was pretty decent, and we made ourselves comfortable at a table near the entrance.
A couple of heavy menus were handed to us soon, which indicated a wide range of vegetarian and non-vegetarian offerings. We ordered a Makhni Meal which included Paneer Tikka, Seekh Kebab, Paneer Makhni, Dal Makhni, Butter Naan, raita and soft drinks, and served two people.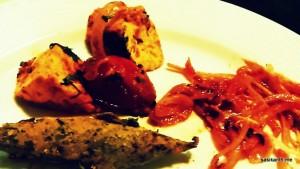 The starters were served pretty soon, just a couple of kebabs and 4 pieces of tikka. The kebab was very dry and tasted alright, while the paneer turned out to be terrible. They weren't marinated properly, and there seemed to be something wrong with the paneer .
Of the main course, the Dal Makhni turned out to be really good. It was creamy, full of flavour and delicious. It actually made me ponder if these guys are actually the inventors.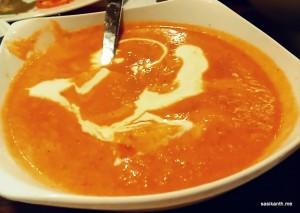 On the other hand, the Paneer Makhni turned out to be bad. Again, the paneer was terrible, and it ruined the taste of the curry. The gravy too was pretty thin.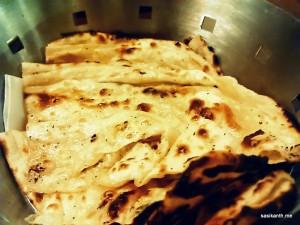 The Butter Naan was soft and very good.
We had quite a bit of Dal left, so we ended up ordering some Jeera Rice, which was palatable.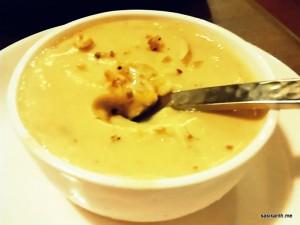 We complained to the steward about the paneer, and the kitchen agreed that there was something wrong with it. To make it up, they served us complimentary Phirni, which was decent.
Overall, an average meal. The Dal Makhni, and to an extent the Jeera Rice made up for the mediocrity of rest of the meal. While quantity of starters was minimal, the main course was very sumptuous. Service was alright, and it was good to notice that they actually acted upon our feedback rather than just ignoring it. On price front, the restaurant might seem heavy on your pocket. Nevertheless, I'd give it another visit just for their Dal Makhni.
Food: 7.5/10
Service: 7/10
Ambiance: 7/10
Meal for 2: Rs. 800/- (approx)
Verdict: 7/10