Place: Shanghai Chef
Location: Madhapur Main Road, Next to Hyderabad House
Cuisine: Chinese, Thai
Meal: Dinner
Last weekend, met some guys from couchsurfing and we then decided to eat Chinese at Mainland China. On the way, we changed plans and instead dropped in at Shanghai Chef in Madhapur. The place had nice interiors, and the ambiance was pretty neat. It was quite crowded, but we (a group of five), found a table without having to wait.
Once seated, it took forever for the waiter to attend to us. After a long wait, he was ready to take our order. We were doing individual orders; I had a Virgin Pina Colada (coconut milk and Pineapple juice) to drink and Vegetable Dim sums to start with. I wanted to have their Basil Fried rice, but after 15 minutes of placing the order, the guy comes out and tells me that they had no Basil. So went for the Pad Thai Noodles.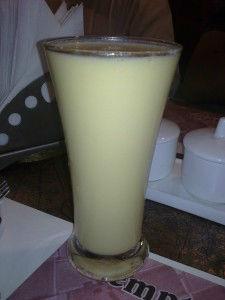 The Pina Colada was good, but very sweet for my taste.
The Dim Sums were boring. They were well cooked (steamed), but tasted bland. We asked for some Chilly Garlic sauce, but all we got was Coconut Mint chutney.
After another long wait, the Noodles were served. Thankfully, they tasted good. The noodles were well cooked and the veggies had nice flavor to them, a bit spicy, yet perfect. The quantity served was also good.
Overall, it was a decent meal, but the service was horrible. Initially, it was understandable for the place was full, but even after it got empty, it was the same. The pricing was decent, and so was the quantity, but for the horrendous service, I might not be coming back to this place for a long time.
Food: 8/10
Service: 4/10
Ambiance: 7.5/10
Meal for 5: Rs. 1540/-
Verdict: 6.5/10