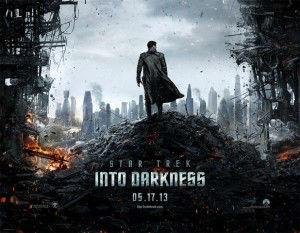 Acting: 8/10
Story-Screenplay-Direction: 8/10
Technical Aspects: 8.5/10
Is it worth your time and money??: Oh yes. I loved the movie. Though the script is a little more complicated than the first movie, J.J. Abrams did a decent job with it. The direction is pretty neat, and the screenplay is decent. Chris Pine does a very good as Kirk, while Zachary Quinto does a brilliant job as Spock. Benedict Cumberbatch is equally good as Khan. The rest of the cast did a good job. On technical front, the visuals are excellent. Most of the IMAX shots were graphic works, but good. The rendered 3D work was excellent, but shooting with 3D cameras would have made it even better. Nevertheless, I loved the effects. Music by Michael Giacchino is good, while cinematography by Daniel Mindel is perfect. Overall, a worthwhile film.

Verdict: 8/10